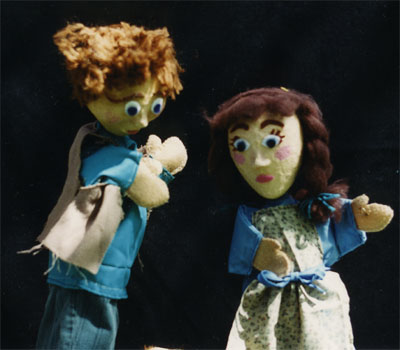 BOBO AND THE LOST HALF HOUR
--A retelling of a European classic.

When Bobo discovers that Princess Tammy has lost a half hour by oversleeping,
he sets out to find it.
Then Bobo finds a man who has lost his temper and a woman who has lost all hope.
Wow! How does a story like that end?



Reproduction of this material without written permission is strictly forbidden.
© Butterfly Puppet Theater. All rights reserved. Photography by Chris Benson.
312 North 41st Street., Rapid City SD, 57702 Email: